LinkedIn premium what is it for and how much does it cost? differences between the two profiles
If you are looking for a new job and you need a tool to help you in this search, LinkedIn is definitely the best solution, it is a dedicated social network to the world of work that allows you to enhance your work experiences and make them known to potential new employers.
In this article we will see what LinkedIn Premium is , what it is for and what the costs are , if you want to know how LinkedIn works, how to subscribe and use it better, please read the dedicated article.
Let's assume that there is not just one Premium profile on LinkedIn but four different ones that have different costs after the first month of free trial, but let's go step by step and start to see what the options and functions offered by the paid version.
THE ADVANTAGES OF LINKEDIN PREMIUM, OPTIONS AND FUNCTIONS
With the paid version of LinkedIn the first news regarding the range of functions and options available compared to the free version.
1. COMMUNICATION
Thanks to LinkedIn Premium you can send messages by email to all users , even those outside your own network, an interesting possibility because you can get in touch with strangers and add them later to friends. Messages sent without replies will be refunded by LinkedIn.
Depending on the type of Premium subscription you choose, it is possible to get up to 35 profile presentations, compared to 5 for the free account . em>, which allows anyone to contact you at no cost.
2. VISIBILITY
With the basic function it is possible to have all the information of a contact up to the 2nd level of your network, but with LinkedIn Premium the search is extended up to 3 ° level. Possibility also to know the name of those who visit the profile. Contact profiles can be organized schematically in your networks.
3. TOOLS FOR RESEARCH
The advantages of having a LinkedIn Premium account can also be seen in the search tools, those with a paid plan can take advantage of more search options , specifically you can insert filters such as seniority of the profile, the size of the company; have more profiles on the results page and save searches and receive alerts when new profiles similar to your saved ones are created.
HOW MUCH DOES LINKEDIN PREMIUM COST?
As we initially mentioned, LinkedIn Premium has four versions , each with different costs, specifically:
Job Seeker: useful for those actively looking for a job (price 21.99 Euros per month + VAT)
Sales Navigator: useful for professionals looking for clients to find deals (price 59.99 Euros per month + VAT)
Recruiter Lite: ideal for those who hire staff and regularly search (price 89.95 Euro per month + VAT)
Business Plus: suitable for those who want to strengthen their brand and exploit their network (price € 44.99 per month + VAT).
Also available three levels of subscription:
Business at a monthly cost of € 14.95;
Business plus at a monthly cost of € 29.95;
Executive at a monthly cost of € 53.95.
WHAT DOES THE FREE LINKEDIN BASE ACCOUNT ALLOW YOU TO DO?
At this point it is natural to ask ourselves what the free LinkedIn account offers, what are the features and options that can be obtained at no cost.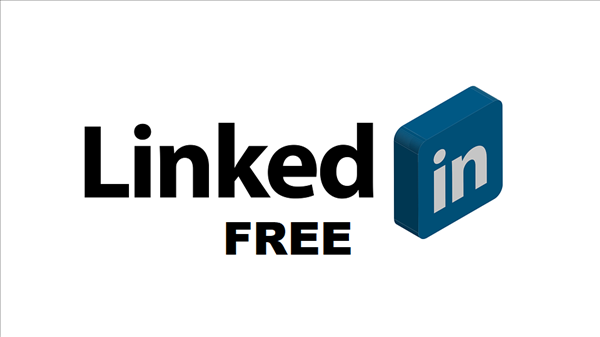 With LinkedIn Free you can:
Creating your professional identity
Create and manage an extensive professional network
Find the contacts of colleagues, former colleagues and university colleagues
Reporting
Request up to 5 presentations at a time
Search for profiles of other members
View the profiles of other members
Receive unlimited InMail messages
Display 100 results for each search
Save up to 3 searches
Receive weekly alerts on saved searches
Taking part in Newsgroups
As you can see, the free version of LinkedIn already offers a number of interesting features and options and useful for creating your own network and actively participating on social media.
So it is fair to ask: is it worth switching to a LinkedIn Premium account or not?
The answer is related to the needs and requirements of individual cases, but if you are a simple user looking for a job, the free account might be enough, why?
The potential of this social network lies in the Network, with the free LinkedIn account you can add all the contacts of interest, the important thing is to create a very full-bodied by adding all the professional figures that can be useful as Managers, Influencers, Professionals, Referrals, Recruiters and much more.
If you know how to use Groups well you will be able to create excellent business contacts and make yourself known easily on the Net, no matter how many contacts in the group you can access, the important is to be there and to be noticed.
Finally, displaying 100 search results is more than enough, if we take into account all the synonyms that can be used to indicate the recruiters, the result multiplies allowing you to view a greater number of results without having to pay anything.